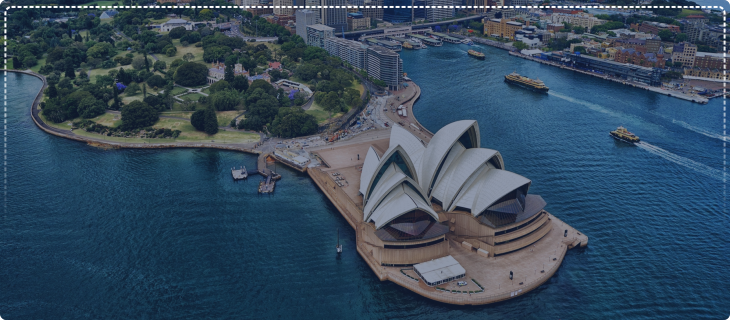 Study in Australia
Well, Study in Australia is the dream of youngsters because of its natural heritage and its beauty. Australia is a country with surprises where you can get the best lifestyle and education as well. Education in Australia is considered to be the best for international students in terms of quality and educational systems. Australia is a country full of unique creatures and endless beaches. There are many world-leading universities in Australia where foreign students are welcomed by open arms. Australia is the country that allows students from different parts of the world to mix up with their diverse culture and heritage. Also, they are well known for respecting and following the international diversities.
Education in Australia
Australia is the home to more than 600k international students and they are world leaders in foreign education. Even Australia will overtake the United Kingdom to be in the second position for the most popular educational destination for foreign students. The universities like Melbourne University, Australian National University, University of Sydney, University of Queensland, University of New South Wales, and Monash University are the ranked universities in the world's top universities list. We as the best overseas consultants in Ludhiana for Australia, Always recommend our students for taking Australian study visas because of their quality of education and promising living. The Australian degree is the most valuable because of the quality of its most advanced educational system.
Benefits of studying in Australia
After the United States and the United Kingdom, Australia is the best English speaking country for getting a quality education. And their rapid growth in research and development of international studies is increasing their world standards in terms of International studies. Australia is the best for education because international students get a warm welcome from this country by friendly people and helpful university facilities. Along with that studying in Australia brings more than education because of their cultural and natural diversification. overseas companies in Ludhiana, Are well known for the fact that an Australian study visa is also easy to get if you have a clean record with the suitable grades. And we at Smart Study help students get enrolled in the university they prefer.
Why Choose Smart Study?
With the Experience of more than 13 years in the overseas advisory, We helped thousands of students in finding their right fit at the right time. We are helping students in every aspect, Starts from your counseling to your visa approval. Australian Universities also provide many scholarships to Indian students and our Visa consultants in Jalandhar guide you to choose the right fit and we also help you get the scholarship you deserve. Along with that we also help you getting resources to fund your stay in Australia. We are not just the advisory agency but we are a group of overseas networks that provide the best overseas services in the industry because we take every step along with every student we have. Why don't you call us right now for free Counselling for your dream of studying in Australia?